Whether you look forward to hitting the beach or the slopes every year, or you're a bigger fan of amusement parks or European tours, you can probably agree on one thing – sticking to your diet when you're on vacation is hard! It seems like everywhere you turn, you're tempted with pastries, fast food, rich dinners, and more. It seems like you have a choice, but it's not a fun one – ruin your diet or ruin your vacation.
So how can you stay on course with your weight loss goals without giving up on the fun and indulgences of vacation? Here are a few tips we've found that can help you enjoy your vacation without fearing that you'll undo all your hard work.
Start the Day with a Little Exercise
First of all, we all know that you can work out all you want, but you can't outrun a bad diet. However, getting a little bit of extra exercise in the mornings when you wake up will put you in the right mindset to eat a bit healthier throughout the day. It'll remind you that you've come a long way and that you're doing everything you need to do to enjoy a healthy lifestyle. Plus, you'll burn a few extra calories, so you can factor those into something delicious (and hopefully nutritious) later.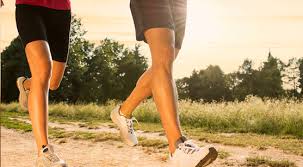 You don't have to pack all of your workout gear, either. Just take a brisk morning walk, do a little bit of morning yoga in your hotel room, or hit the hotel gym for a bit a bit of cardio and/or strength training.