10. Delightful Fruit Salad: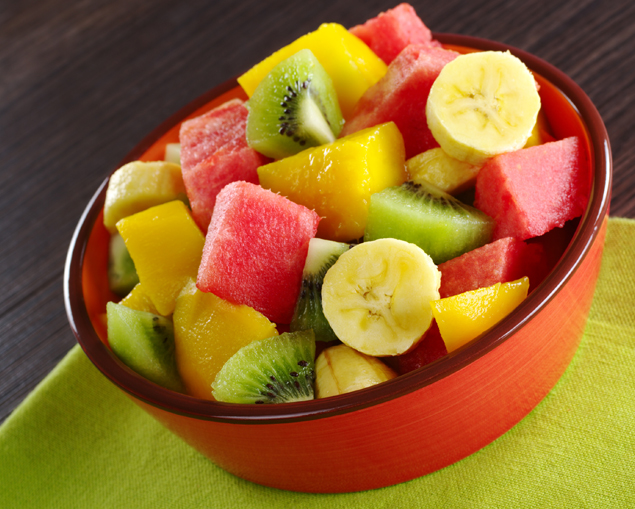 Who doesn't love fruit? It's refreshing, sweet, packed with nutrients and vitamins and is extremely versatile, accompanying any meal at any time of the day. And it's quick and simple! For this scrumptious salad you will need: 20 oz pineapple chunks, 11 oz mandarin oranges, 1 cup grapes that have been cut in half, 1 cup white grape juice, 1 cup strawberries that have been cut in half and 1 cup club soda. In a large bowl thoroughly mix all of the fruit together. In a separate bowl, combine grape juice and club soda then carefully pour over the fruit. Let it chill in refrigerator for at least 2 hours before serving. Mix it all together again when you take it out of the fridge and serve chilled. So refreshing!
So here is your healthy inspiration for simple and delicious vegetarian dishes. Time is limited for all of us so we hope that we've helped make your life a bit easier. Enjoy!